Congratulations to our Newly Accredited Full-Fledged Professor!

Published October 29, 2022 by CIO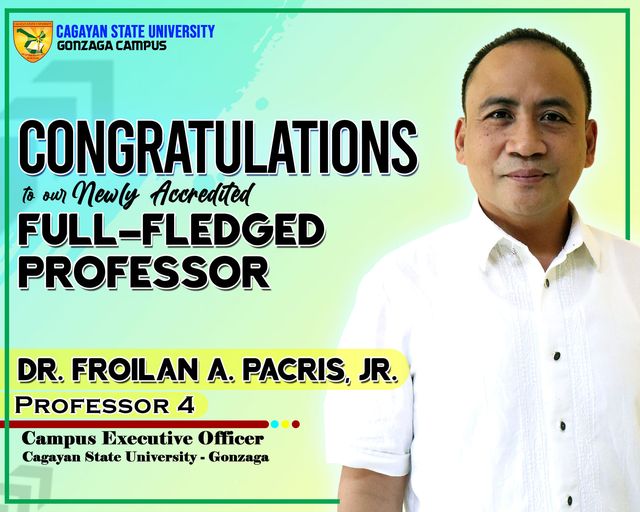 The CSU-Gonzaga family congratulates our Campus Executive Officer, Dr. Froilan A. Pacris, Jr. for being a newly accredited full-fledged professor of the university.

We are very proud of you, our dear CEO, and we'll always be in support to your good plans for CSU-Gonzaga campus. May God continue to bless you and your family.
SHARE ON: