MMSU Pres. lauds CSUG's Nipa Project accomplishment

Published September 06, 2019 by Glyzelda H. Gonzales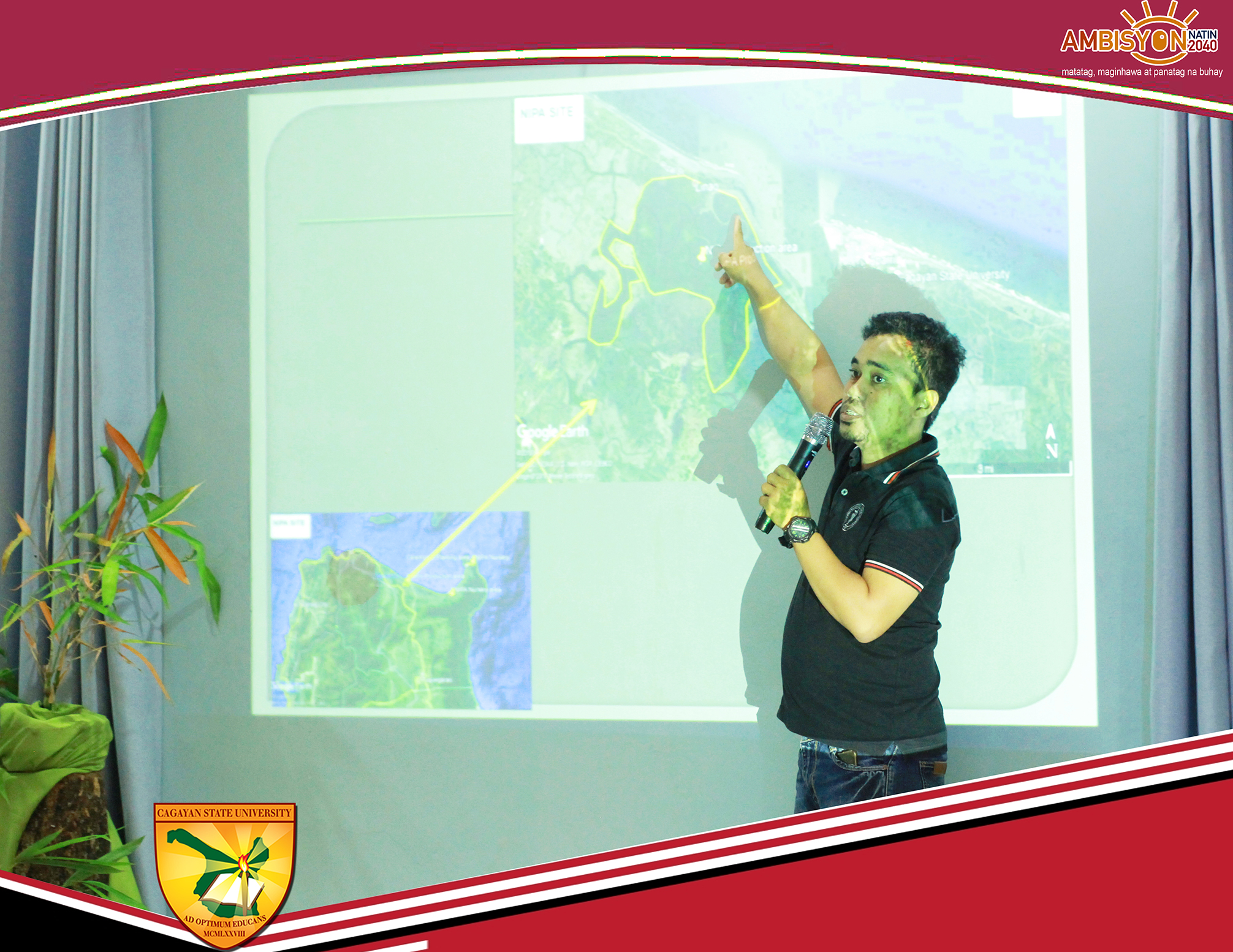 Mariano Marcos State University President Shirley C. Agrupis commended CSU Gonzaga's accomplishment on the implementation of the project Establishment, Restoration, Maintenance and Protection of Nipa Stands for Bioethanol Protection and Climate Mitigation.

In the meeting and training on nipa productivity, assessment, planting and maintenance of nipa held at CSU Gonzaga on September 4-5, 2019, the five partner State Universities and Colleges (SUCs) namely Pangasinan State University, University of Antique, Central Luzon State University, Mariano Marcos State University and Cagayan State University-Gonzaga presented a status report on the implementation of the said project in their respective universities. Dr. Vincent Palor,one of the project leaders in CSU-Gonzaga gave a detailed presentation on the extent of implementation of the Nipa Project in the Campus.

In his report, Dr. Palor presented evidences of CSU-Gonzaga's activities relevant to the project like identification of target areas and beneficiaries, holding of consultation meetings, conduct of capability building seminars, and the groundbreaking of the nipa greenhouse.

According to President Agrupis, among the partner SUCs, CSU-Gonzaga has the biggest percentage of accomplishment. She also exclaimed that she is happy to know that CSU Gonzaga's beneficiaries in Aparri are the barangays where she spent her childhood.

She also encouraged the members of the team to continue working together for the Cagayanos. " Let's continue the passion; this is not only about research...this is about our heart's desire to make change," she stressed.
SHARE ON: