CSU Gonzaga, LGU-Aparri tie Nipa Project Partnership

Published September 09, 2019 by Office of the CEO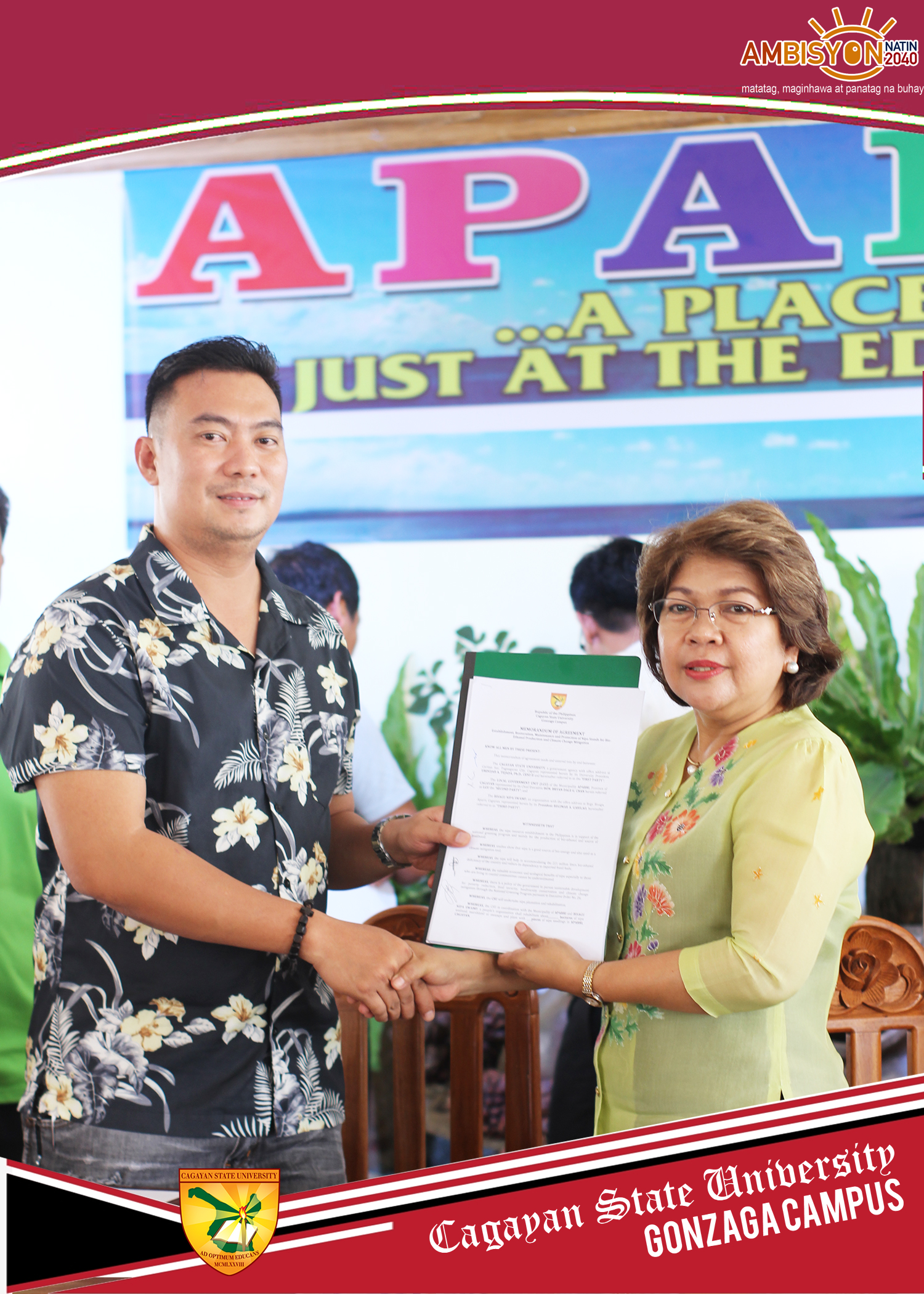 Cagayan State University Gonzaga and the Local Government Unit of Aparri made their partnership on the Establishment, Restoration, Maintenance and Protection of Nipa Stands for Bioethanol Production and Climate Change Mitigation official on September 5, 2019 at the Aparri Municipal Hall.

President Urdujah A. Tejada of Cagayan State University and Mayor Bryan Dale G. Chan of LGU Aparri signed a Memorandum of Agreement for the implementation of the project in Aparri specifically at barangay Linao, Bisagu and Navagan.

The project,which will be implemented for two years, aims to rehabilitate and establish 60 hectares nipa plantation in the community. The people's organizations in the three barangays, which are composed of nipa growers, will be the main beneficiaries of the project.

CSU will provide capability building seminars on proper care and maintenance of nipa plantation to ensure the sustainability of the project. CSU, through the assisstance of MMSU will also provide a distiller which will be used to process the nipa sap which will later be used for bioethanol production.

The project will be implemented by CSU-Gonzaga with Dr. Froilan A. Pacris Jr., CEO of Gonzaga Campus as project leader.

Also present during the MOA signing were the representatives of the SUC partners in the Nipa project namely Pangasinan State University, University of Antique, Central Luzon State University and Mariano Marcos State University.
SHARE ON: