Scott Louie Pasion, the Editor-In-Chief of Paragon, spoke before his fellow participants in the 12th Save Me Movement National Convention on Climate Change and Disaster Risk Reduction Management

Published February 15, 2023 by CIO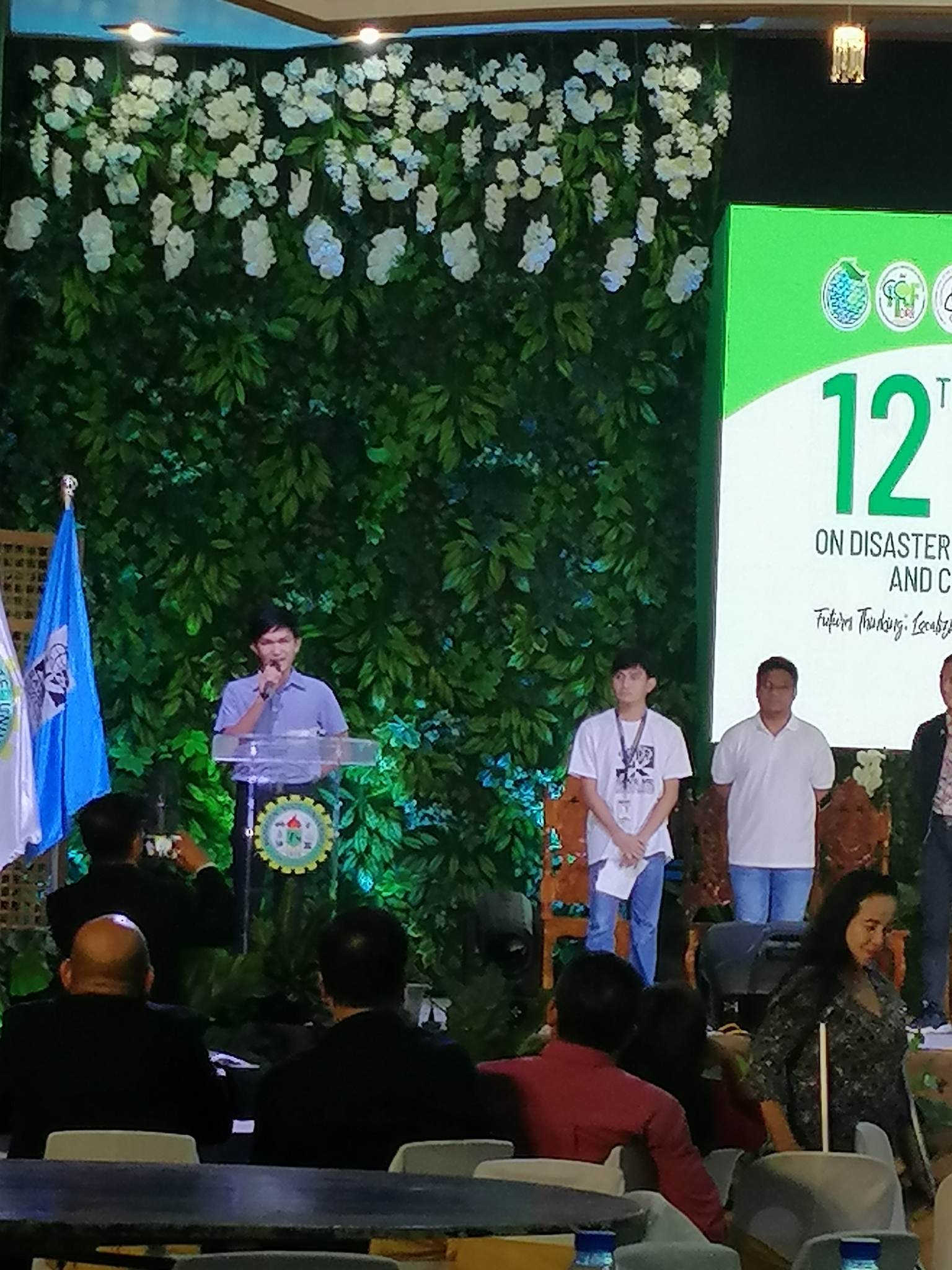 Guided by his advocacy on environmental stewardship, Scott Louie Pasion, the Editor-In-Chief of Paragon, spoke before his fellow participants in the 12th Save Me Movement National Convention on Climate Change and Disaster Risk Reduction Management at Romblon State University, Odiongan, Romblon on January 27-29, 2023, sharing them his realizations and hopes for mother earth.

Here is a clip from his speech,

Kapag tinawag ka ng serbisyo at oportunidad na matuto, kahit gaano iyan kalayo, sasakay ka ng bus at ng barko, pupunta ka. Makakarating ka.

From the Province of Cagayan, we traveled for almost a day and a half and came here with the hope of learning something more than what we already have. It has always been a calling to serve the environment and to share the painful yet still beautiful story of fighting for nature not only for yourself but also for the children of the future.

Being here for two days now, we have learned that even through the smallest actions of a single person matter, it will never be enough to change the world, to save the world, and to leave a safe place for the next generations to live in.

That in order for us to be able to take this action and movement successful until the end, we have to create a collective effort engaging everyone most especially the youth.

We call the attention of the government and all key players who take their own big slices of influence and contribution in this whole fight for mother earth to use them to make a change. There are so much to be done, but we can only make a change in our simple way in our respective homes and community.

As one of the Environment and Natural Resources Ambassadors of our province, together with my co-ambassador, Jhon Lloyd Cabais and our Campus Student Publication Adviser Dr. Louraine Chriscelle Seguritan, I can say that the 12th SaveMe Movement National Convention is one fruitful and great avenue to spark passion, advocacies, and priceless service.

Ang sabi nga, to whom much has been given, much will be expected.

Kaya't kapag tinawag ka ng serbisyo at paglilingkod, ang pinakamatapang mong kayang gawin, ay ang sagutin ang tawag na ito. Para sa kapwa, para sa kalikasan, para sa bayan.

Pero ang hamon sa gabing ito, huwag nang hintayin pa ang tawag. Ikaw, tayo na ang maghanap sa mga aspetong nangangailangan ng solusyon, at tugunan ng pangangailangang ito.

The delegation from CSU-Gonzaga joined the 'Save Me Movement' together with other participants all-over the Philippines. The opening program was graced by the University President of Romblon State University, Dr. Merian C. Mani, and the Mayor of the Municipality of Odiongan, Romblon, Hon. Trina Alejandra Q. Firmalo-Fabic.

The group is expected to cascade the advocacy to their fellow leaders in CSU through their programs and activities to aid in the preservation of Mother Nature.
SHARE ON: