Presentation of Campus' Project Accomplishments and Proposals on Environmental Quality Improvement, Maintenance, Protection and Conservation

Published June 30, 2020 by CIO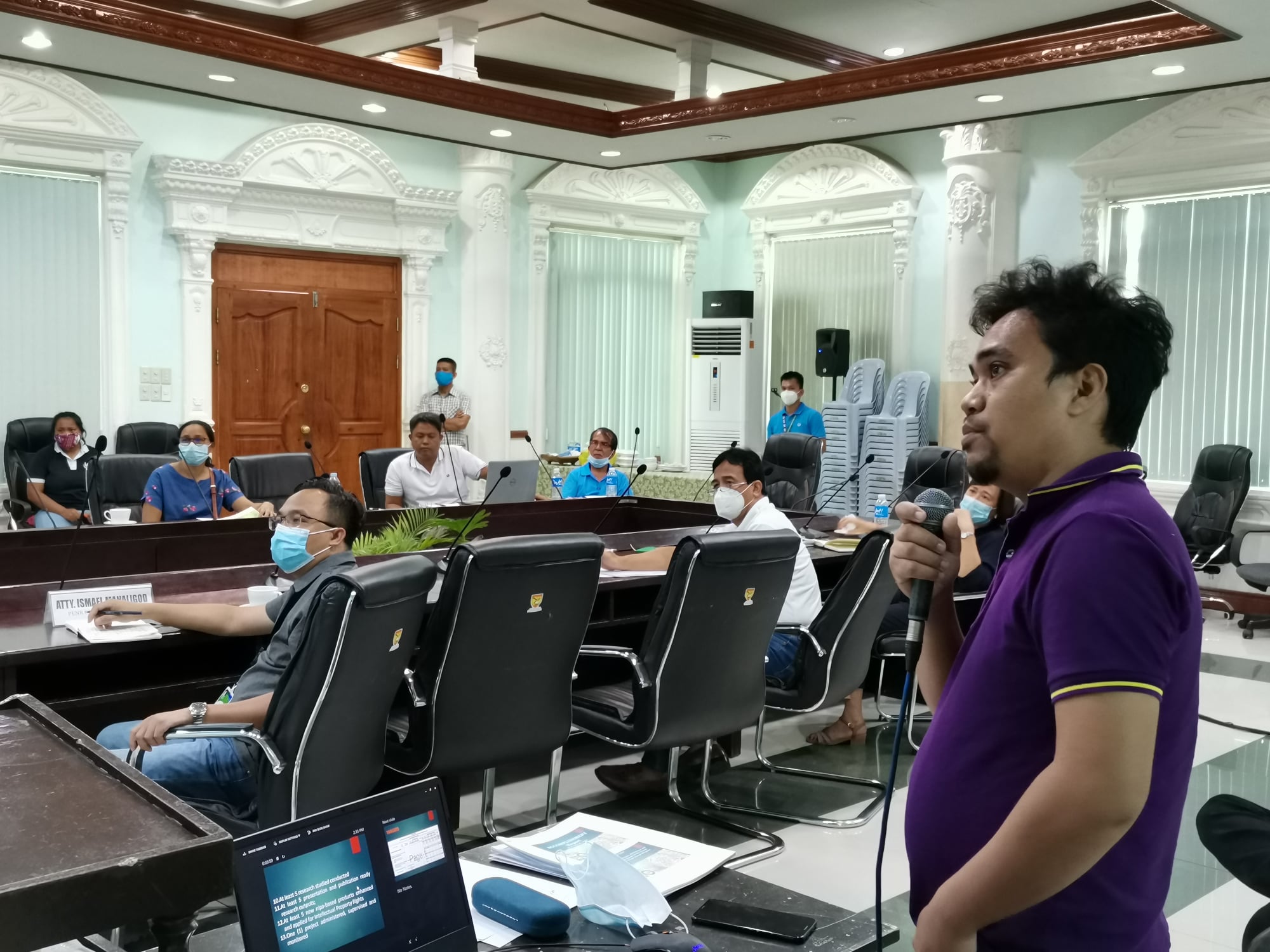 Through the initiative of University President Urdujah A. Tejada, the Technical staff of CSU Gonzaga Research and Extension Office presented to the officials of the Department of Environment and Natural Resources the Campus' Project Accomplishments and Proposals on Environmental Quality Improvement, Maintenance, Protection and Conservation on June 26, 2020.
The Campus' major accomplishments on CESTEEPH, Mangrove and Nipa Rehabilitation and Conservation, Bamboo Production, and the Bamboo Sanctuary were presented by Dr. Janice M. Sistoza, Dr. Vincent Palor, Dr. Romar Banadero, and Dr. Wendy Joy M. Garma respectively.
CEO Froilan A. Pacris Jr. also presented a proposal on Large-Scale Propagation, Distribution and Planting of Giant Bamboo, Spiny Bamboo, and Machiku for Rehabilitation of Denuded Forest, Agro-Forest, and Coastal Zones for Food, Livelihood and Income.
After the series of presentations, Atty. Ismael Manaligod, Provincial Environment and Natural Resources Officer (PENRO) of Cagayan, remarked that with CSU Gonzaga's matured technology in bamboo propagation and production, the DENR and CSU can collaborate in the establishment of large-scale bamboo plantation in Cagayan. According to Atty. Manaligod, DENR Regional Executive Director Dr. Gwendolyn C. Bambalan is very interested in bamboo and that she wants Cagayan to have a high-end bamboo facility similar to that in Pangasinan.
Moreover, Atty. Manaligod also informed CSU of the DENR's plan for CESTEEPH Project to be an entry to The Para el Mar: MPA Awards and Recognition in the search Best Locally-Managed Marine Protected Area. The annual Para El Mar awards, which means "For the Seas," is a biennial event which gives recognition to best practices in the management of marine-protected areas (MPAs). According the him, CESTEEPH has all the ingredients to win and joining the search will be a very good avenue to expand the project.
DENR Regional Executive Director Dr. Gwendolyn C. Bambalan was supposed to attend the meeting but she was in an equally important engagement; however, PENRO Manaligod relayed that DENR is thankful and fortunate for the active collaboration of the CSU Campuses with DENR especially in Protected Area and Biodiversity Programs.
SHARE ON: