In response to the call for Internationaliz ation in Higher Education ...

Published October 21, 2022 by CIO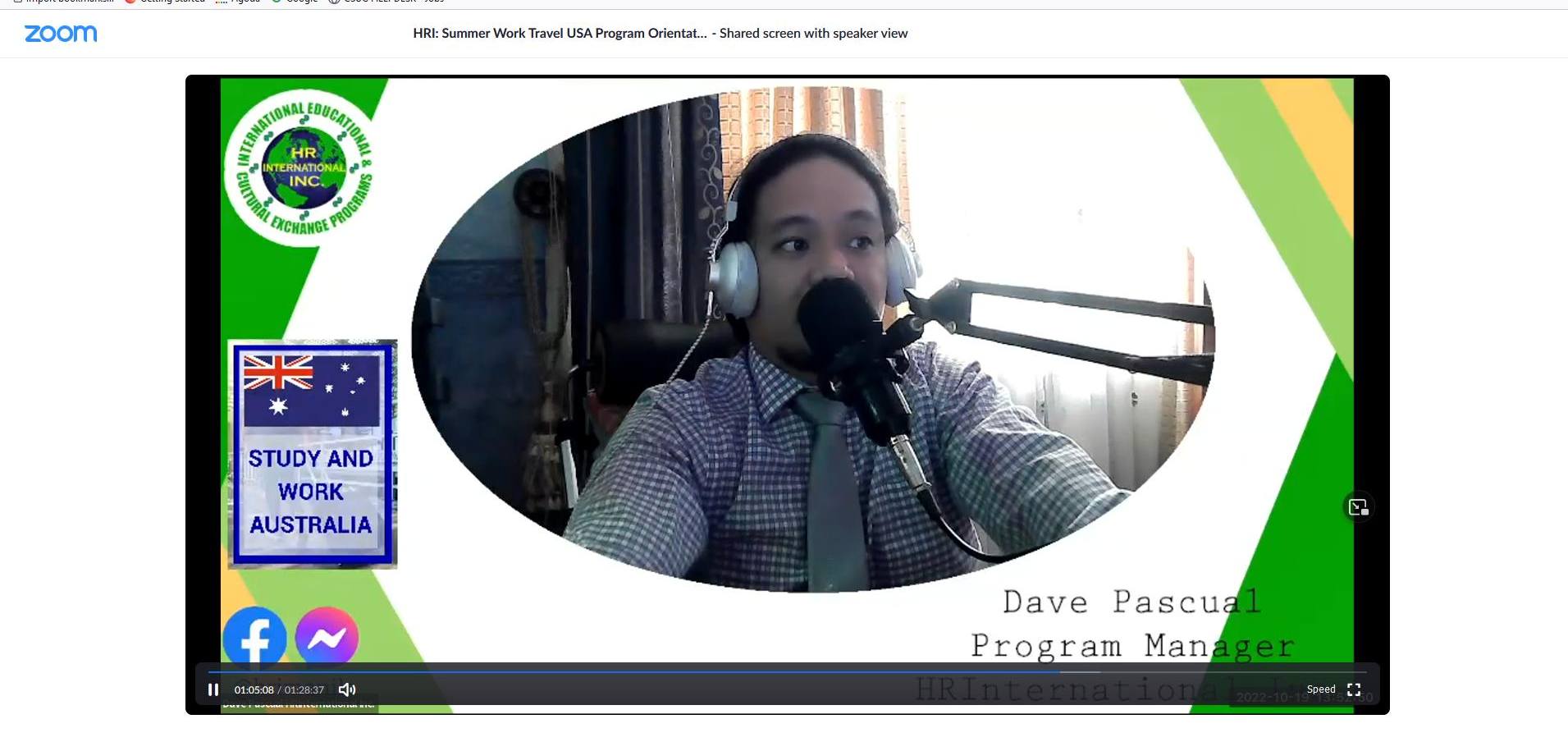 In response to the call for Internationalization in Higher Education, CSU-Gonzaga, through its Partnership and Resource Mobilization Office, got the approval of HR International Incorporated for an international partnership in the deployment of CSU-Gonzaga interns in the United States.

As initial step towards the realization of the partnership, Dr. Charisma Vivit, together with the OJT coordinators and some 3rd year and 4th year students from the six colleges, met virtually with the Program Manager of HR International Incorporated, Mr. Dave Pascual, on October 19, 2022 for an Orientation in their International Educational and Cultural Exchange Programs.

In the Orientation, the Program Manager discussed comprehensively their Summer Work and Travel in US. The presentation contained the qualifications for the program, HRI services, application procedure and opportunities waiting for interns.

According to Mr. Pascual, those interested applicants must satisfy the qualifications first and signify their intention by writing an application letter together with other supporting documents to the HR International Inc. A pre-screening interview and other screening processes shall be done once the application is approved.

Dr. Charisma Vivit, the Campus PRM Coordinator, thanked the members of HR International for the opportunity opened for CSU-Gonzaga's interns to have an international experience, enhanced skills and international adaptability for their holistic development. She affirmed the position of the campus to go internationally with its Internship Program with the strong support of the University, parents and other stakeholders.
SHARE ON: