Student leaders from the eight campuses of Cagayan State University gathered at CSU Gonzaga for a Youth Leadership Conference on Futures Thinking

Published March 15, 2022 by CIO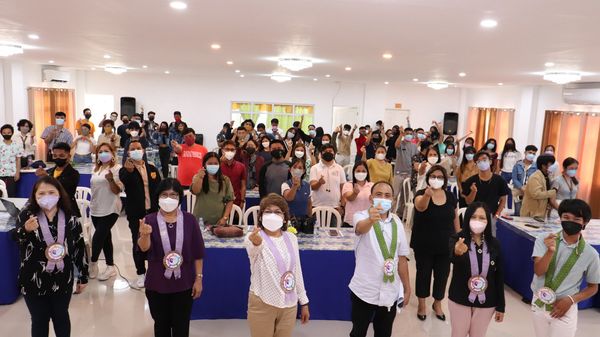 Student leaders from the eight campuses of Cagayan State University gathered at CSU Gonzaga for a Youth Leadership Conference on Futures Thinking which will run from March 15 to 17, 2022.
With the theme "CSU Youth Leaders for Sustainable Futures", the leadership conference aims to develop CSU youth leaders who are constantly responsive to the challenges of times.
In her keynote speech during the opening program, University President Urdujah G. Alvarado encouraged the student leaders to advocate taking care of the environment.
"As leaders, it is your call to be responsive to the cries of our environment," said President Alvarado.
She also emphasized that as future leaders, it is important that the student leaders are equipped with new skills that are relevant to the challenges of the future. She stressed that as leaders, they should develop the Hiraya foresight, an indigenous approach to futures thinking.
Hiraya is an ancient Filipino word which means vision. According to President Tejada, the CSU youth leaders should have vision, and be equipped with the Filipino concepts of galang (respect), bayanihan (collaboration), and pananagutan (accountability) as they represent and lead the CSU student body into greater heights.
In the three-day activity, the student leaders shall undergo seminars and workshops that will help them become future leaders who shall push advocacies that will secure the future of the environment. They are also set to have an environmental tour to the mangrove restoration areas of CSU Gonzaga to further instill in them the importance of environmental protection.
SHARE ON: