Inauguration of the Swine Multiplier Farmhouse

Published December 14, 2021 by CIO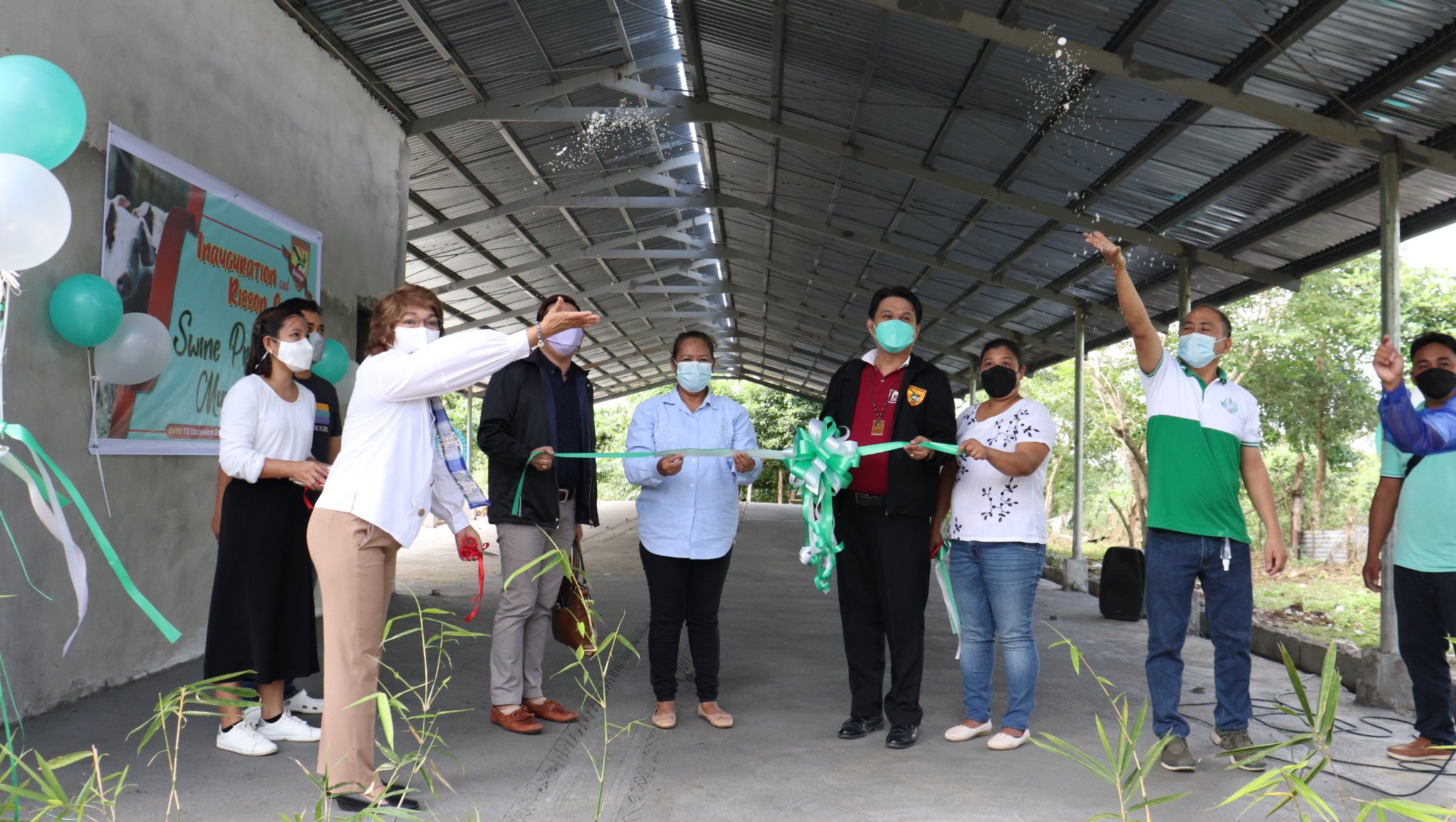 To help mitigate the effect of the recent global outbreak of African Swine Fever (ASF) which has affected the Philippine swine industry especially the Province of Cagayan, CSU Gonzaga through the leadership of University President Urdujah G. Alvarado and CEO Froilan A. Pacris Jr. inaugurated its Swine Multiplier Farmhouse on December 13, 2021.
This new venture is under the six million pesos project "Increasing Availability of Swine Quality Stock through Distribution and Upgrading of Swine Multiplier Farm in Cagayan" funded by the Department of Agriculture-Bureau of Agricultural Competitiveness Enhancement Fund and the Cagayan State University Administration.
This is a two-year project which aims to increase the availability and accessibility of quality breeding stocks for sustainable swine production in Cagayan.
Once the project is in its full implementation, it will upgrade the capacity and operation of the existing multiplier farm in the university. It will also enhance the capacity of swine raisers/beneficiaries in green pig management technology and farm biosecurity measures.
This project is expected to help increase the supply of quality stock in Cagayan and strengthen the linkages and partnerships among government and non-government stakeholders on swine-based livelihood programs.
The University also sees this project as an opportunity to support the underprivileged hog raisers whose livelihood was negatively affected by the ASF outbreak and to help address the gap on the supply and demand of pork in the province.
SHARE ON: